Vanderbilt University Signs Five-year Education Partnership Agreement with the NSA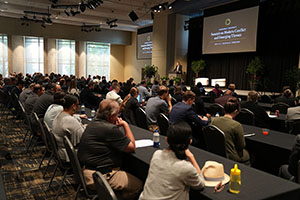 At the Summit on Modern Conflict and Emerging Threats, Chancellor Diermeier appointed Vice Provost for Research, Padma Raghavan, as leader of a new university-wide task force, the Initiative for the Study and Resolution of Modern Conflict, on understanding and responding to global challenges posed by modern conflict. The group will advise university leadership on how to accelerate interdisciplinary research in multiple areas, including data science, AI, cybersecurity and the social sciences.
During the May 4–5 summit at Vanderbilt, Nakasone, NSA Cybersecurity Director Rob Joyce and his team met with faculty, Reserve Officers' Training Corps students and university leadership to discuss the importance of partnerships among military, government, academia and the private sector.